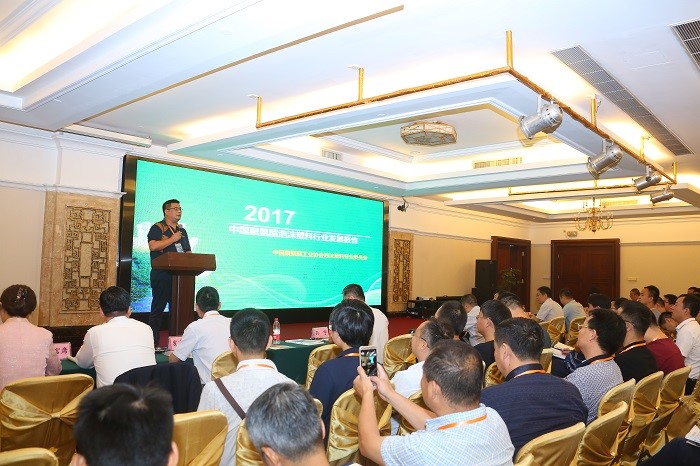 The 15th polyurethane industry exchange event.
The 15th polyurethane foam plastics research and production technology exchange conference organized by jiangsu chemical research institute co., LTD was held in guangzhou in August 2017.
The conference is sponsored by China polyurethane industry association foam plastic professional committee, jiangsu institute of chemical research co. LTD. The conference brings together leading enterprises and experts and scholars in the industry to provide information exchange platform for the industry and upstream and downstream industries and build a bridge of cooperation. The expert aims at the development of polyurethane foam plastics at home and abroad in 2015-2017, and analyzes the latest trends and trends. The second phase of HCFCs in the production of polyurethane foam industry and the replacement technology and the new foaming agent for polyurethane; Exchange polyurethane foam flame retardant technology, provide the research report and test method of low VOC in polyurethane foam industry.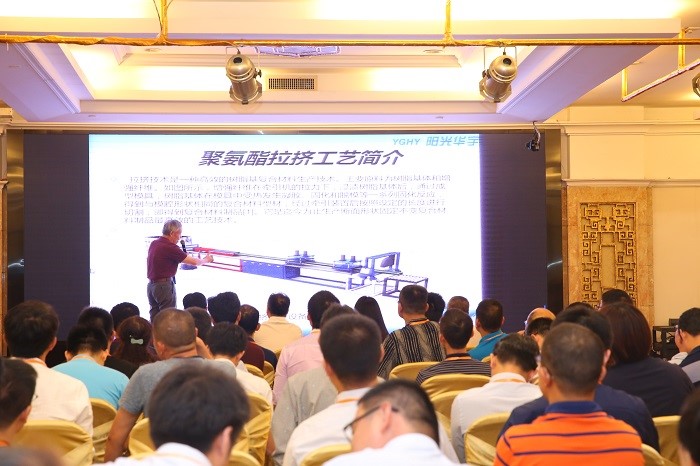 Technical workshop for polyurethane industry.
Jiangsu province chemical industry research institute co., LTD., the information center is mainly engaged in Chinese core journals <Polyurethane Industry> compiling work, and take advantage of the information of frontier actively build journals, websites, classes, such as knowledge information communication platform, has so far for the polyurethane foam plastics enterprises has trained more than 2000 professional and technical personnel.